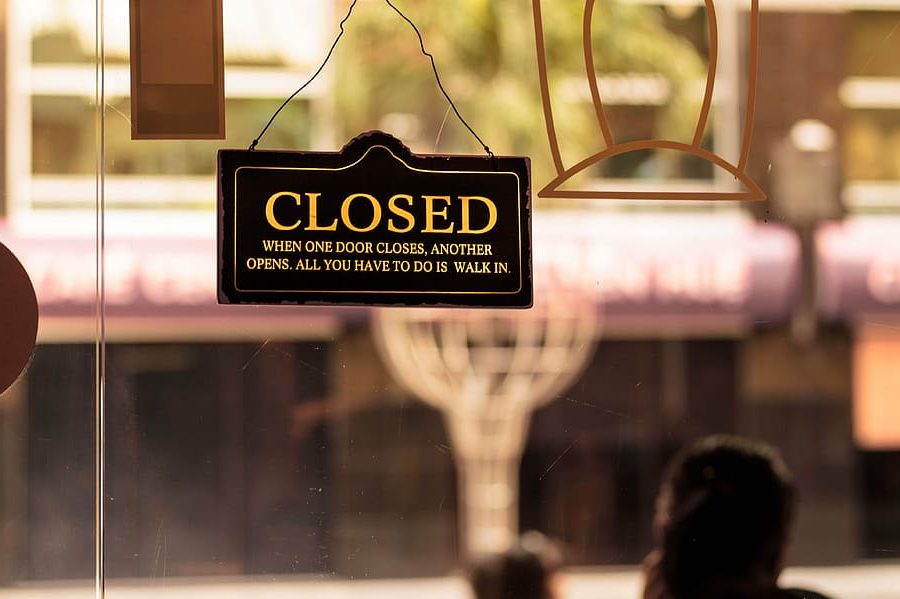 (Photo: Wallpaperflare)
The pressure of my first piece for The Real Review is interesting. Two months ago, I'd suggest it would've been immense but these days I find myself unperturbed by pretty much anything except not knowing where I put my wine glass down. For now, I'm going to offer up my perspective for you, that of a wine-focused restaurateur.It's a truly surreal feeling to watch a government press conference and hear that your entire industry is closed until further notice.
A journal of a restaurateur through COVID-19
We all saw it coming, not COVID, that was way ahead. We saw light: after a deep, cold winter with a tightening of purse strings every restaurant was looking to the festive season to be the salve to our balance sheets and P&Ls. But the light we saw wasn't sunlight, it was fire. From Noosa to Adelaide the fires raged through October, November, December and January. By the time we looked up and finally saw blue sky there was another cloud on the horizon.
So there I was. February had promise: as we watched the rain and sun had cleansed the city streets. I knew we'd had a rough 2019 and had spent a lot of time with the Fix Wine team discussing how 2020 would look and what we could do to shield the business from my belief of a slow autumn and winter. Hindsight being what it is, I wish I was back there now saying "sell everything and buy shares in Zoom!"
I watched the COVID crisis unfold across the world. I admit I felt it was media driving the hype as they've often done, but in the back of my head I had a nagging thought throughout late February that whatever my opinion was it remains irrelevant, and this was going to affect us even more than my January predictions.
We moved into early March and I began to quietly panic. Sleep eluded me most nights as I worked through all the scenarios of a serious trade downturn, all the while never really contemplating the enormity of a shutdown. There was a clear moment: my head chef asked me about what happens if we get shut down, and my instant response to him was "It's over". After the soft festive season and terrible January, we had no fallback. Life, as it does, presented me a choice – fight or flight.
I'd like to say that was the moment I jumped, but I watched and waited until that eventful week starting 16th March, then it became real. Like everyone, I knew things were going to change but it was truly like getting in the ring with Mike Tyson: blow after blow kept coming, no idea what was next, then the knock-out punch came. We were shut down.
It's a truly surreal feeling to watch a government press conference and hear that your entire industry is closed until further notice. Not next week, nor even in a few days, but basically right now. Fridges were full, bookings held and staff rostered. We all turned up at Fix on Monday morning, punch-drunk and possibly hungover, reeling from the news and there I was, looking at them all, wondering how the hell I could get us through this.
That day I had the toughest conversations with my employees I had ever experienced. People who'd been with me for years, with kids, mortgages and all the baggage – I needed to tell them that it was over and I'd have to stand them down. I had enough cash reserves to tell them we could do some takeaway and they'll all get another week of work but "Run – don't walk – to Centrelink and get on the Jobseeker queue".With the guidelines, we had intense procedures needing to be implemented with regard to cleaning and hygiene along with ensuring we had contact tracing for all guests.
I was, and still to this day am, amazed at the resilience, understanding and empathy my whole team showed. It's bringing me to tears right now. They took the news with so much understanding, grace and respect that it made it impossible for me not to fight tooth and nail to find a way through the maze that lay ahead of me.
Those of you that follow Fix on social media will know that in the last week I was relentless. I'd spent January and February consuming vast quantities of Gary Vee – someone who, way back in 2010, I'd met and entertained at Fix.
Love him or loathe him, he's an advocate for doing, not thinking, and March became the catalyst for me. Videos – terrible, but from the heart – became regular. Lots of posts, all about honesty and not about production quality. It seemed to engage with people, so after the shock of closure, we threw the window open for takeaway.
In all honesty, it was based on what we still had in the fridge and a desire to bring in enough income to pay the team another week. I knew we didn't have much in the tank, so the plan was to run it until the end of March, then close. We'd all go on unemployment benefits and see what happens.
During that time, though, I had an ace up my sleeve. Several years ago I'd gone through the hell of applying for an online-based retail liquor licence. It mostly lay dormant, but with this sudden change in fortune, I was in a position to fire it up again in that first week and start selling mystery packs, because we already had the licence, packaging and website framework.
Customers enjoying a glass of wine at Fix. (Photo: Fix Wine)
Those initial sales made survival an option. With people not being able to dine out, they have been happy to support their locals instead of the normal big brands. Within weeks the laws had changed, all licensed venues could sell booze takeaway, so we all were able to find some revenue from our regular clientele.
The announcement of JobKeeper was huge for us. Within hours I realised that 7/10 of the team were eligible, so we had a lifeline. We stayed closed for just over two weeks, I was able to pay most staff knowing that JobKeeper would reimburse it. During that period, I was still tasting for The Real Review, so I was able to use that extra income to bring in my non-eligible staff for a few hours to pour wines and clean glasses – a benefit to all of us.
We remained closed for 16 days. I'd like to say we all took a moment to rest, but I was still at Fix every day, writing for The Real Review, packing boxes, doing relentless social media posts and working on multiple new business ideas. The team came together to discuss how it would work with JobKeeper, and we started a plan going forward after Easter. I stumbled into Easter with a dodgy back, exhausted and truly longing for lockdown. This may be partially due to homeschooling 9 and 11-year-old children.
A four-day break and my birthday lit a fire again, and the plan to re-open began. Tuesday, we started prep and a social media blitz for takeaway rolls on the Friday. To be honest the expectations were incredibly low but we'd sold out by 1.15pm. At this point, I realised that with a combination of revenue streams, government assistance and an understanding landlord we might just find our way out of this mess.I can't wait to see a full venue, with great food and wine, laughter and joy flowing throughout the space.
Takeaway continues to this day and has been a lifeline to all my team. Online wine retail is still a bloodbath, margins are tight but value for consumers is at an all-time high. As a bar, all we can offer is something that provides excitement, so our mystery packs are still being well received. T-shirts, glasses, flasks and all manner of merchandise have hit our website.
It's all in the name of survival – but I'm still trying new things. We've previously run a monthly in-house wine school, and with a lift in restrictions on in-house gatherings, Wine school has become a pack which then links into a Zoom group on a specific evening.
We were recently told that our sector can begin to open up again. The federal road-map said restaurants and cafés will be able to open for 10 customers at a time, based on state timelines. While on first indication NSW looked to be waiting for a period of time before implementing Stage 1, within two days of the federal announcement we got the news that NSW will run with Stage 1 in five days' time.
So, we scrambled, again! After almost two months we were opening again and we needed to re-engineer menus and table layouts, not to mention our entire point of sale and booking system.
With the guidelines, we had intense procedures needing to be implemented with regard to cleaning and hygiene along with ensuring we had contact tracing for all guests. Every day some new information came to light: a late addition was the instruction we could only operate as a restaurant so people would not be able to just call in for a drink.
Boxes were ticked and we managed to get the doors thrown open at midday Friday. Yes, there was unfinished painting of walls and small hiccups along the way but on the whole, it was a fantastic feeling to be open again and putting food on crockery, not just paper plates.
The way the Fix team pulled a restaurant opening together in five days was amazing to see. We served 60 patrons over the afternoon and evening, mostly regulars who wanted to support us and some new faces excited to be out and about again. After all the chaos of the past, it was lovely to experience some sense of normality.
As great as it is to be coming back, there's still such a long way to go. At some stage we'll jump to 20 patrons and then further capacity increases will happen, but the timeline is fluid, to say the least. The way restaurants work will fundamentally have to change to survive. While it will take some time for patrons to adapt to the new paradigm, in the long term this will ensure that restaurants can continue to fill the space in their community.
I can't wait to see a full venue, with great food and wine, laughter and joy flowing throughout the space.
First published on The Real Review 19/5/2020