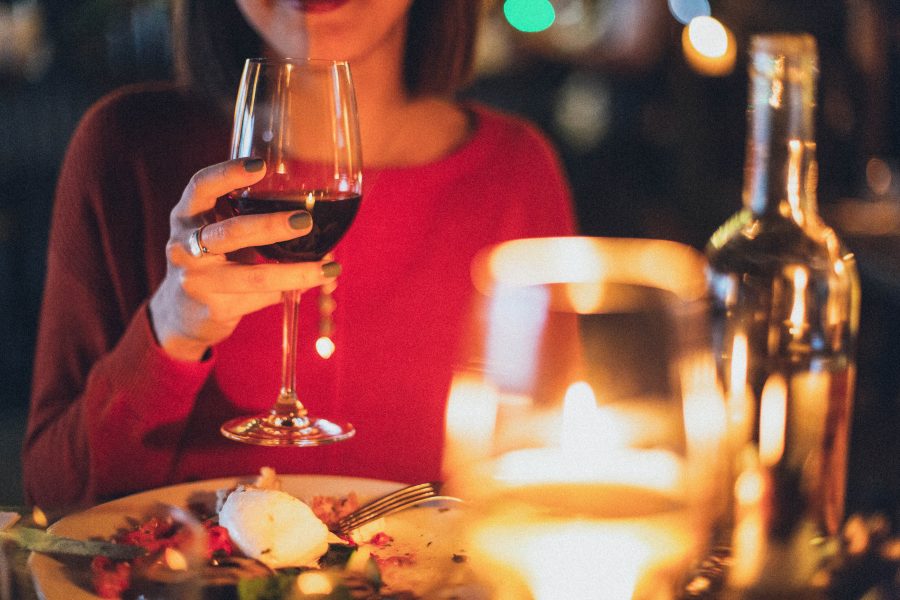 IMAGE PXHERE
Back in the far too dark recesses of history, I began working in hospitality. Wine lists and the service around wine was a very different beast to what it is today. The biggest area of change in these past three decades has been an explosion of by-the-glass programs in Australia.Right now I think Australia is setting the gold standard for by-the-glass programs, with great variety and value available to our guests.
These days we are spoilt for choice when heading out, with every half-decent venue offering up at least ten wines by the glass, often many more. There certainly are pitfalls in this area as well and I'll get to those further a little later.
In 1999 when I started at Bibendum Restaurant in London the bottle list had over 1000 listings, yet the by-the-glass list was just six wines. My time travelling throughout Europe showed this to be relatively common, with big lists of bottles but not much choice in anything under 375mL.
My return to Australia and the legendary Forty One Restaurant showed me a far more interesting and diverse by-the-glass program. Dietmar Sawyere and his wine team had a fantastic degustation menu with matching wines, and those matching wines were then used to make up the basis for the by-the-glass list which was combined with local and imported mainstays, along with the Krug options too. We would usually have at least 20 wines by the glass and it often would be a talking point, particularly for overseas guests.
I have always held a fascination for wine lists and scour them online if I can't visit the venues. The internet has kept my eye on what is happening in the wine world and I watched the by-the-glass programs expand everywhere but particularly in the United States. Now, many of us have no doubt travelled to America and noted the reasonable pricing of wines in restaurants there.
Tax isn't something I'm going to go into but one thing they don't miss you on is the by-the-glass program. For U.S. mark-ups, the general rule of thumb is the by-the-glass sale price pays for the bottle. The first glass sold pays for the entire bottle, which puts the next four glasses straight to the bottom line. A handy margin indeed, but not entirely unfounded. The larger the list of glasses, the larger the wastage cost too.
Back home in Australia, the general rule of thumb is bottle price divided by five (if 150ml pour) and rounded up a couple of dollars. This has been the norm for as long as I can remember.
I opened Fix back in 2006 with thirty wines by the glass, quite a daunting management task to ensure bottles were up to scratch. I'll admit I was not always that successful with it either.
We offered wines as 75ml, 150ml or 500ml pours, which gave people the option to try different things. This did lead to ugly levels of wastage and the odd hangover because sometimes it's hard to walk away from an open bottle at closing time. But the reality was that due to the wastage issue we couldn't go into the super-premium space for pouring.
We searched and searched for reliable preservation methods: if you've seen it then no doubt we've tried it! The Enomatic machines held great promise. By all accounts, they were generally successful but the size and cost of them was prohibitive. Fortunately along came the Coravin and suddenly things got very interesting.
I'd heard about this tool for several years before I was able to get my hands on one. All the marketing and press about them was skewed towards the home cellar, giving people the option of just having one glass of great wine or a few different glasses but I could only see it as being a game-changer for wine bars to expand their wine by the glass program exponentially.
I trialled it for a few weeks on bottles and was astounded, it just worked, and by late 2018 we had expanded our by-the-glass list to over 100 wines. Unfortunately, COVID-19 has restricted this for now but in time I envisage us returning to a similar number.
This isn't an advertorial for Coravin, but the equipment is one of the biggest shifts in the wine bar world I've ever seen. Yes, there are issues around operating them successfully and training is essential.
Bars and restaurants are full of dangerous (and terrifyingly expensive) equipment. All of which requires experience to use properly. When Coravin is used correctly, I've no problem having wines in use three to four weeks after they've first been accessed. I've tried many more that have lasted well beyond that time-frame, too.
There are still a lot of issues around wines by the glass. Freshness, provenance and pour size are the obvious pinch points. It does come down to a matter of trust in the venue and consumer expectations of the service levels provided.
Freshness is always the most important. I would always encourage the consumer to ask the question if they feel it isn't quite right. With 100 wines by the glass it just isn't practical to taste every bottle before each service and in the heat of a crazy lunch or dinner it can be missed. I've always said life is too short to drink bad wine so let them know if you don't think it is right.
The question of provenance is always tricky. The expectation is that wines by the glass are poured at table and at high-end venues I would still expect this to be the case. Having said that, with the uptake on Coravin and the benefit it has for the consumer you may see less and less tableside pouring. They are a touch noisy and clunky to use in the midst of a fine dining restaurant.
For mid-range and below venues the reality is practicality outweighs the provenance need. Multiple trips back and forth to a table with different bottles can chew up valuable service time along with the aforementioned Coravin usage. Once again, if you have a concern then ask the question.
For those of you that have been to Fix, if you've ordered a glass of pinot noir you will have it served in a Riedel pinot noir glass. They are very big glasses, and many times we've been questioned on the serving size.
To that end, a recent addition to the Riedel range are marked glasses that show 100, 125 and 150ml pour levels which have helped in the transparency of pour sizes. As much as we love a glass filled right to the brim there are times we do like some room to swirl.
Right now I think Australia is setting the gold standard for by-the-glass programs, with great variety and value available to our guests. I have seen first-hand the revolution in the way people eat and drink over the past 14 years at Fix and the surge in interest around wine has helped drive this abundance of variety available.
An interesting side note from Fix, when we went heavy with the Coravin it was amazing to see the uptake of premium wines from the classic regions worldwide. These days it may be hard to justify a bottle of Barolo or white Burgundy, but treating yourself to a glass is a more manageable option.
First published on The Real Review October 2020